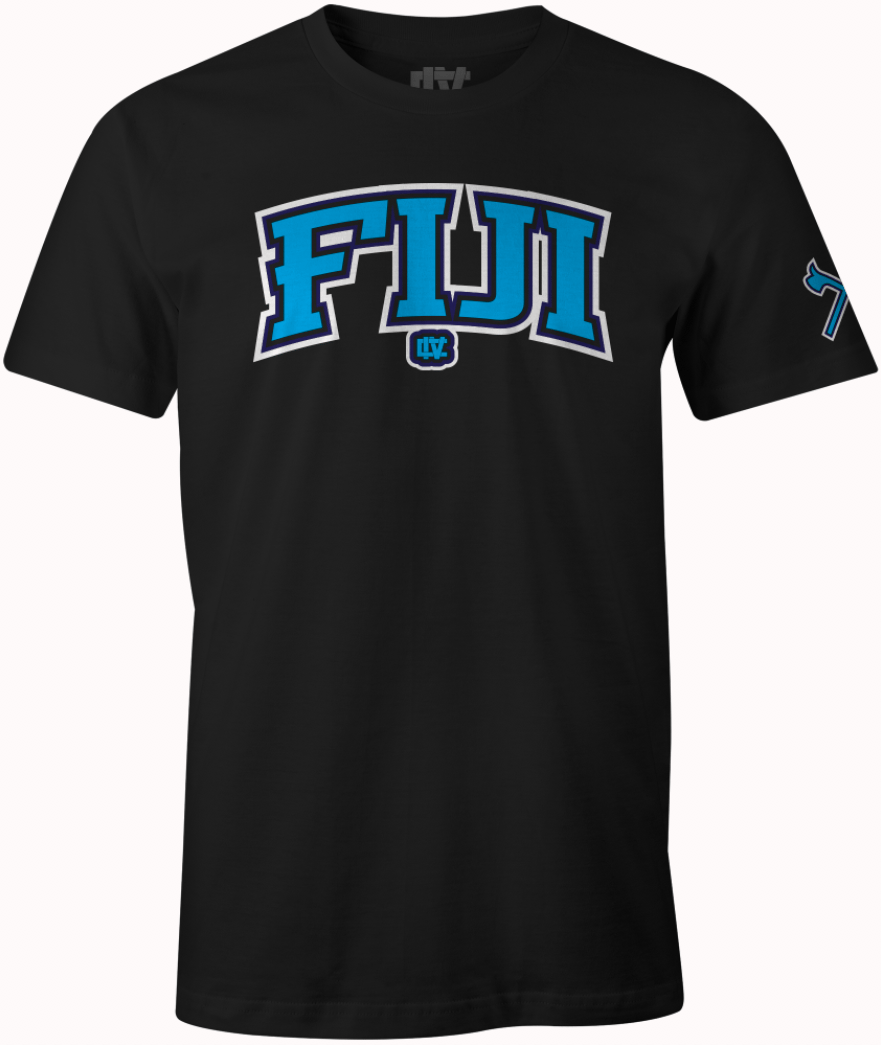 TSHIRT, TANK TOP, HOODIE
If FIJI had a Major League team, this is how their logo would look. Clean, timeless font across the front. On the sleeve is the bat of choice for fijian warriors - the deadly fijian club known as Cali or Tebetebe.
The club is mostly used to bring the blade end down on a victim, cutting through flesh and bone. The spur may have been used to penetrate the skull of a victim and to parry other weapons. This is a very heavy club but lighter ones were often carved for use in dance.
T-SHIRT $20.00
TANK TOP $20.00
HOODIE $40.00